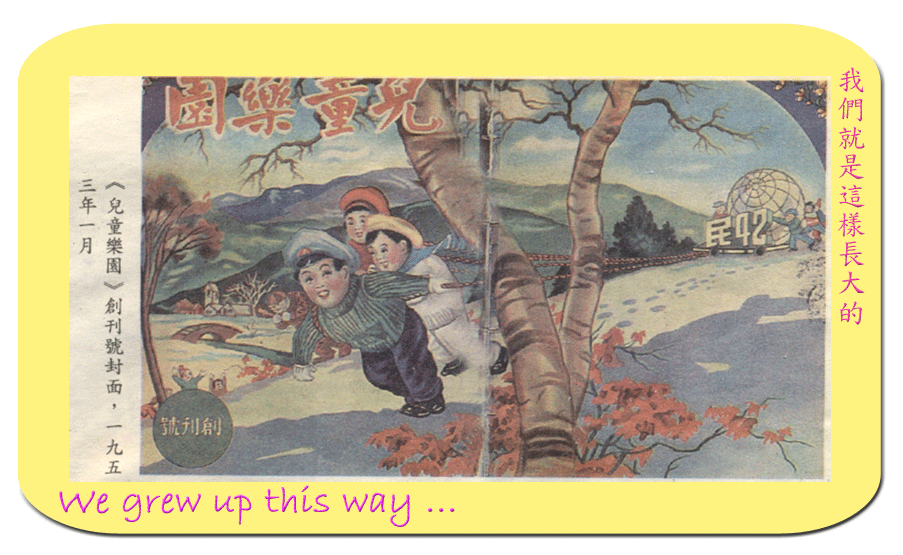 picture source: Ming bao zhou kan (明報周刊), Western Canada edition, 9 April 1995, p. 49

Er tong le yuan 兒童樂園, meaning "Children's Paradise",
was one of the pictorial magazines we enjoyed reading in our childhood years.
It began publication in Hong Kong in January 1953,
and ceased in December 1994.

Around the same period, there was also another good children's pictorial called 小朋友畫報 (Xiao peng you hua bao). I like that even more.

Magazines like this opened up our eyes and minds.

This is the inaugural issue published in January 1953.
---
From Louis Chor the Gardener, Canada, February 2003. Revised October 2018.