Essay 2: The City of Hagi, Yamaguchi Prefecture
---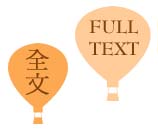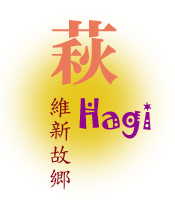 Hagi has been called the birth place of the Meiji Restoration, because many leaders of the Restoration were born here. They include YOSHIDA Shoin, the intellectual leader, and TAKASUGI Shinsaku

, the military leader.
Sweet summer tangerines and Hagiyaki ceramic ware are the specialties of the city.
Hagi street scene, 1991
Hagi bird's-eye view
The open sea is the Sea of Japan. Population as of August 2003 is 45,118, compared to 50,618 in 1990.
(Source: Japanese Web pages)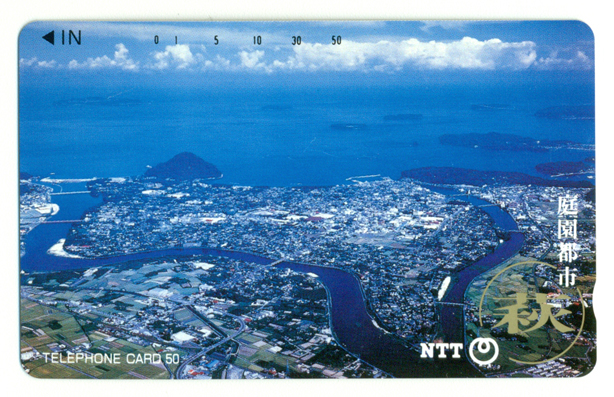 A telephone card purchased in May 1991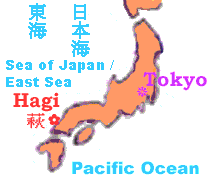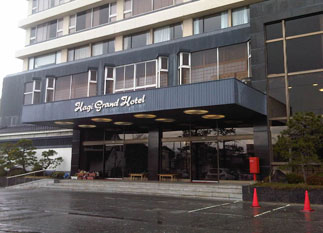 The hotel I stayed in in May 1991, just fond memories ...
This photo taken in March 2014 while snowing lightly there
Return to bibliography
Return to Front Page
Top
---
From the Gardener: Louis Chor. Canada, March 1997. Revised December 2015.