Baby Mermaid from Denmark
---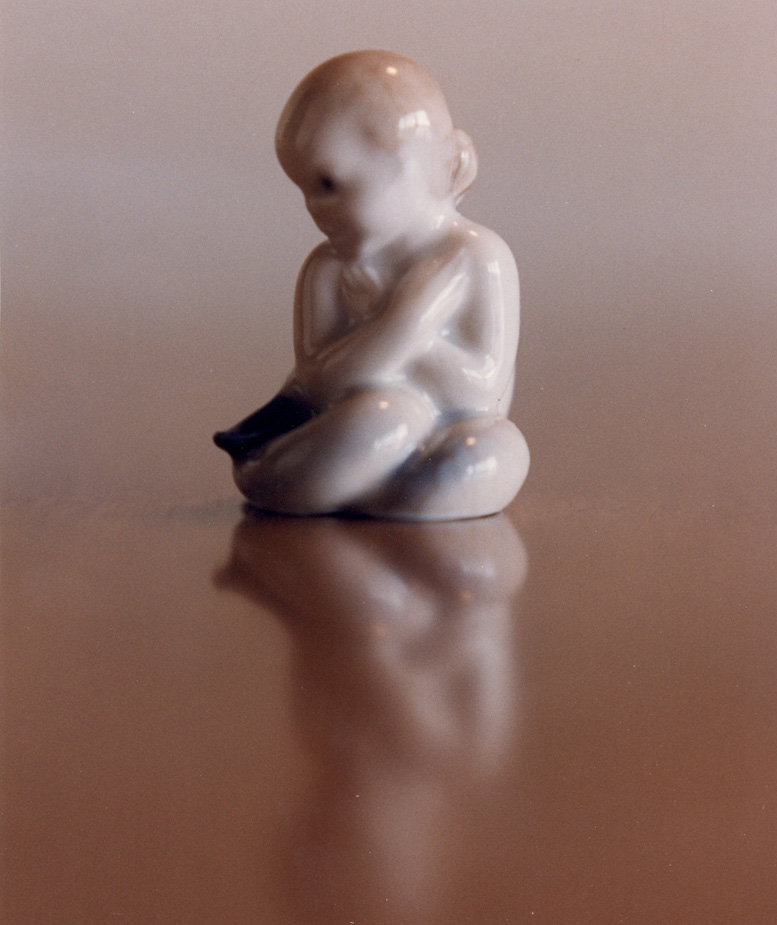 Danish porcelain is characterised by its lustrous glaze. Royal Copenhagen is perhaps one of the best producers.
This baby mermaid is not from Royal Copenhagen. She is perhaps smaller than two inches in this pose.

Return to list of exhibits
Return to Front Page
---
From the Gardener: Louis Chor. Canada, March 1997. Revised May 2019.