Auguste Renoir (1841-1919)

Claude and Renée (painting at right)
painted circa 1902-1903
oil on canvas
78.7 x 63.5 cm
National Gallery of Canada, Ottawa
image, with frame added, from the Web of NGC
Born in 1901, Claude was the third son of Renoir. Affectionately called Coco, he became a successful ceramicist. Incidentally, Auguste Renoir himself was born in Limoges, the world-famous city of French porcelain.
"For me a painting has to be something endearing, pleasant and pretty, yes, There are enough unpleasant things in this world without having to produce more . . . ." -- A. Renoir
Below is the painting on display in the National Gallery of Canada as of July 2006.
---
A girl by Renoir, not commonly seen in albums of his works
Size of this reproduction (within frame) 14 x 20 cm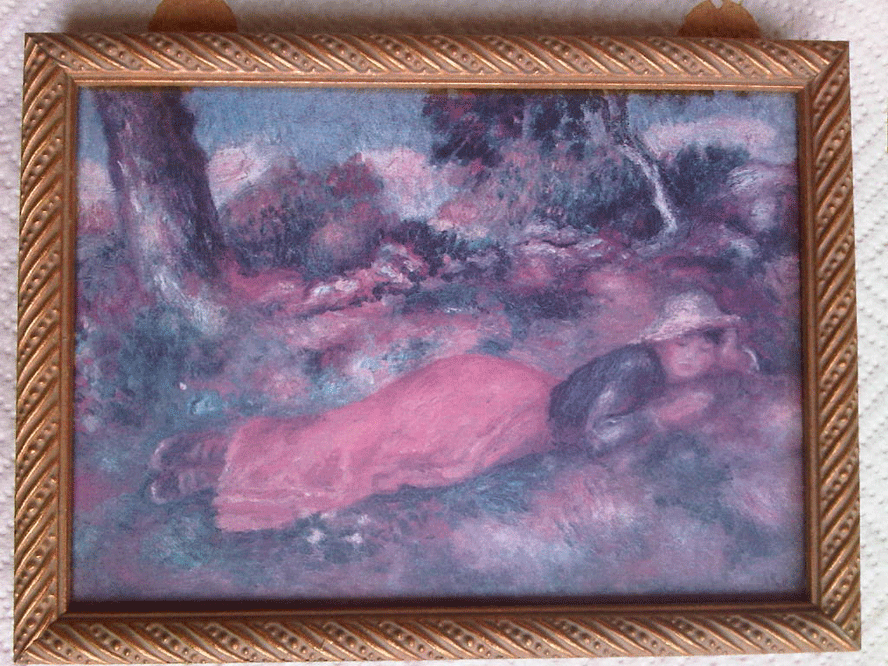 ---
From the Gardener, Louis Chor. Canada, December 1996. Revised June 2019