Essay 1: The Shunpanro Japanese Hotel
The Shunpanro (春帆樓) was "the largest hotel in the port [of Shimonoseki]." Here in 1895 the Treaty of Shimonoseki was negotiated and signed between China and Japan, to conclude the Sino-Japanese War of 1894-1895. Although the original building as shown in the photo no longer exists, today the Shunpanro (Chun fan lou, in Chinese) hotel is still thriving in business.

The above photo is an exhibit in the Sino-Japanese Peace Treaty Memorial Hall in the city of Shimonoseki, Yamaguchi Prefecture, Japan. On 29 and 30 April 2007 the Gardener revisited the Memorial Hall — the third time over 16 years — and made a record of this photo on spot.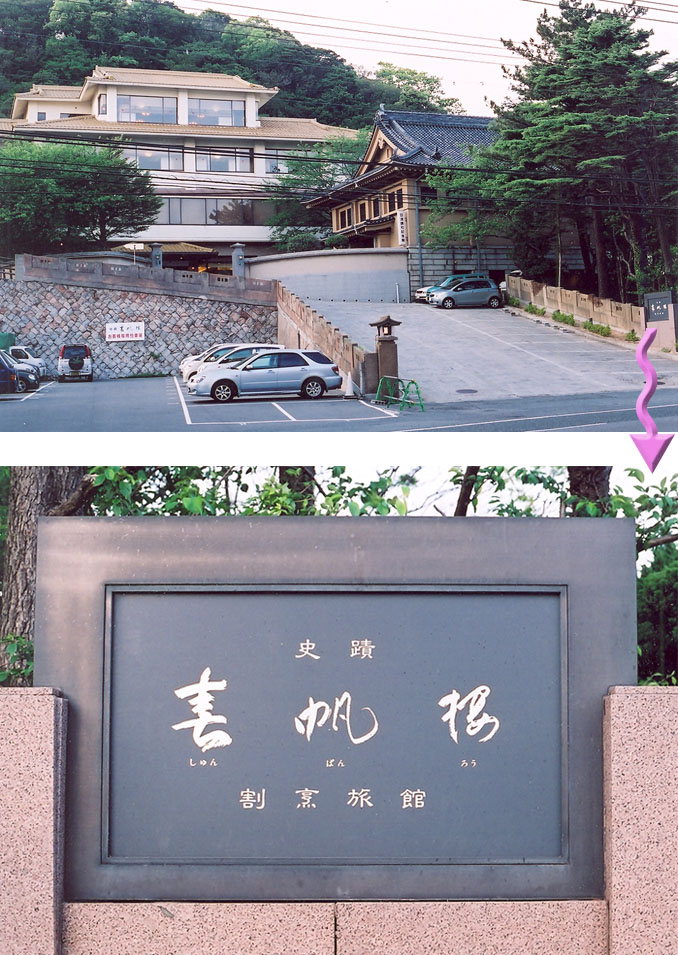 The upper photo shows today's hotel with its golden-yellow roof tiles; the Sino-Japanese Peace Treaty Memorial Hall is on the right in front of it. The lower photo shows the plaque that reads: "Historic site / Shunpanro / Meal-serving Japanese-style hotel".

The Shunpanro, probably because of its fame as the place where China acknowledged total defeat by Japan, has the exceptional honour of hosting the emperors of Japan from Emperor Meiji onwards.

Photos by Louis Chor the Gardener, 30 April 2007 Monday, en route to Sendai city.
TOP
Return to Front Page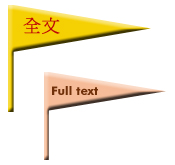 ---
From the Gardener: Louis Chor. Canada, March 1997. Revised January 2022.